Here is an international Harvester Magneto Ignition tuneup and fast moving parts reference:
Farmallparts.com is an excellent source for ignition parts for your tractor or engine.
International H1: (LA, LB single cylinder stationary engines) H4: Farmall Letter series tractors and power units
Breaker point gap: .013", Spark plug gap: .025" spark plug type: Autolite 3116 for tractors, 3076 or 3077 (higher heat range) for LA, LB engines.
Condenser: P/N 373892R1 or Napa # IH201 Points: P/N 353171R91 or Napa CS1601
Rotor Napa #IH301 Distributor Cap: 47413DX, Napa #IH351 Coil: 361 114 R1 or Napa # IH1851
Coil Cover; IHC P/N 47449DAY farmallparts.com has an excellent correct appearing cover complet with the early IHC logo to replace your cracked or broken cap.
F4, F6: Earlier Farmall Tractors, F12, F20, T20, T40, etc
Breaker and Sparkplug gap same as H series magneto. Coil and condenser are the same as H series.
Points: 21373DBY
J4: farmall Cub:
Points gap: .013", spark plug gap: .025", Spark plug Type: Autolite 3116
Distributor Cap: Napa IH350 Coil: 352355-R91 Points: Napa CS1600 Condenser: Napa IH200
E4A: Used on 1020, 1530, Et Al.
Points Gap: .013" Spark Plug gap: .025" Spark plug: Autolite 3076 or 3077 (higher heat range) Condenser: Use 0.22MFD 400 Volt "Orange Drop" capacitor (SBE P/N SBE716P224V) in place of stock device mounted in base of armature. Reuse case. These capacitors can be sourced from TubesNMore formerly Antique Electronic Supply of Tempe, Arizona. More info on thuis critter to follow.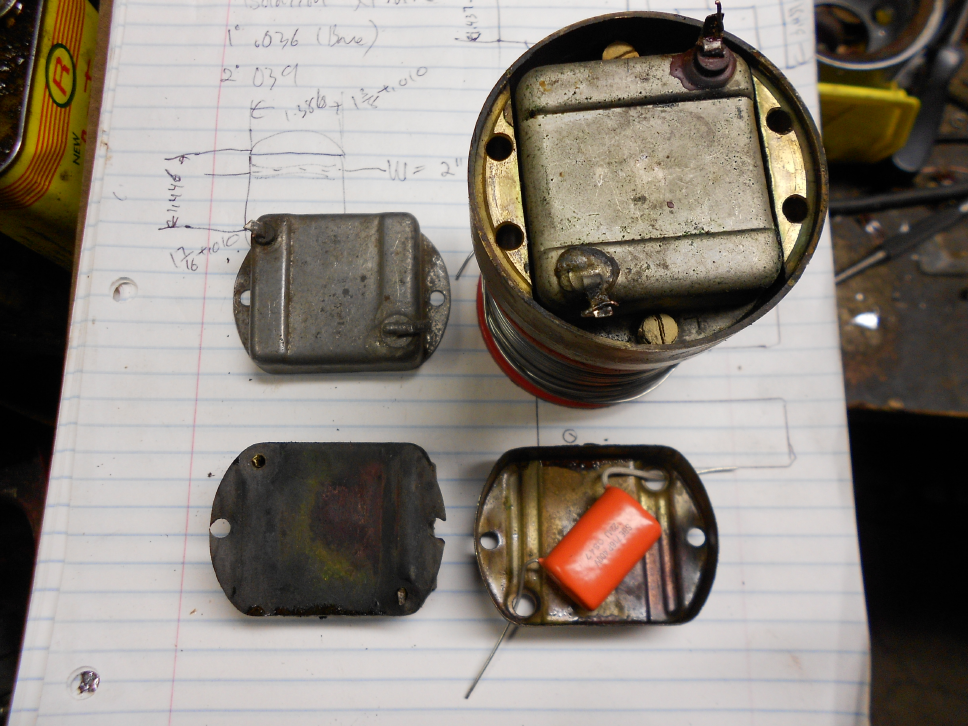 Manuals for your engine or tractor are a big help and can be sourced from Binder Books of Tigard, Ore. Parts for these International magnetos may be sourced from Farmall parts.com of Portland, Ore.
Wico EK: Used on McCormick Deering "M" stationary engines.
Points clearance: 1/16" Spark plug Gap: .025" Spark Plug type: Autolite 3076 or 3077 (higher heat range) Condenser: G120A (O'Reilly's Auto Parts), Inexpensive, readily available, durable device. Nearly all parts for the Wico EK including a complete new EK may be sourced from Standard Magneto of Chicago. For more info, consult Wico Magneto Rx.
Visit us at oldcroak.com for rebuilt magnetos and service tips.